Complete info
Kid Flicks 1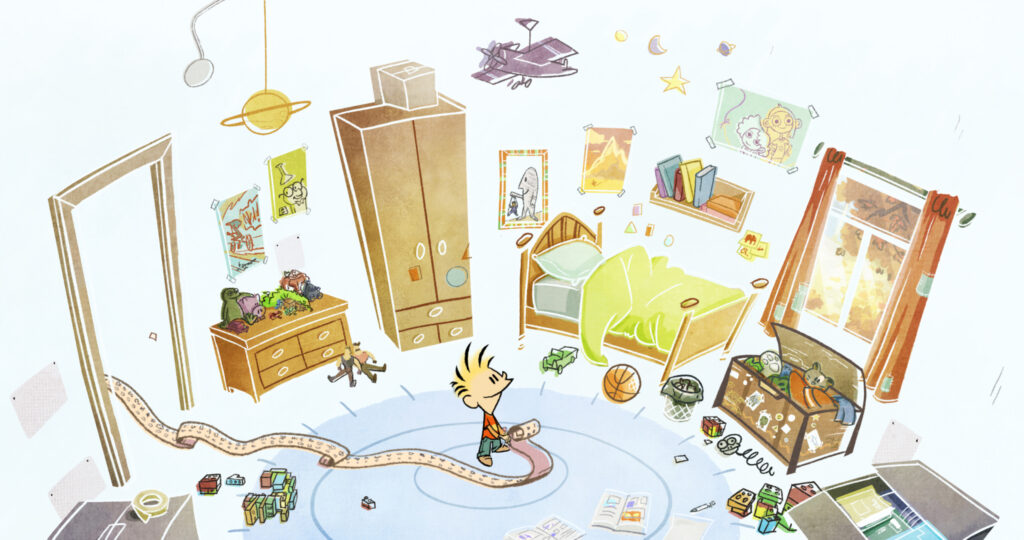 PAPIROLA
Spain | Animation
Fabían Molinaro
7 min
No dialogue
As he prepares for a life-changing voyage, Nico can't help but pack up everything he loves in his house.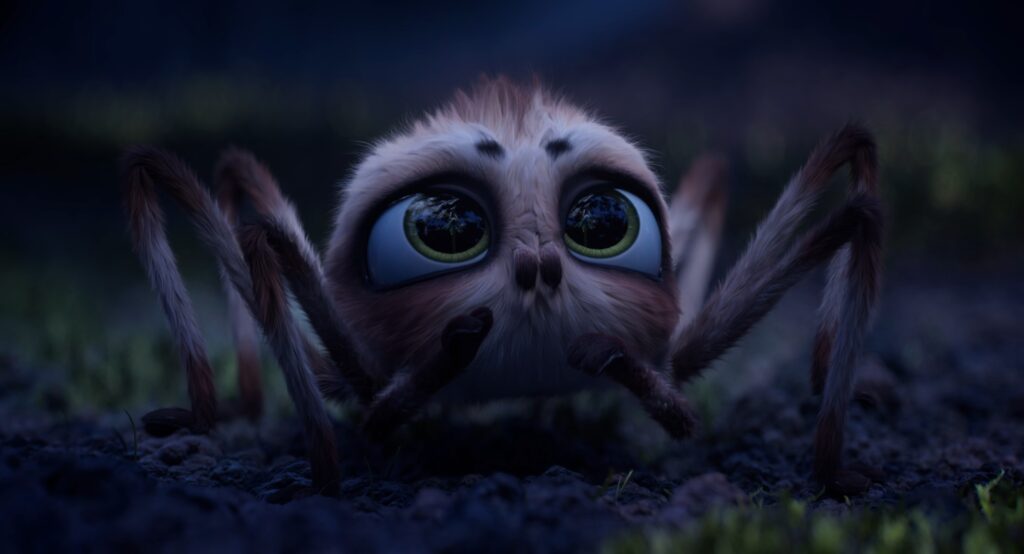 SWING TO THE MOON
France | Animation
Marie Bordessoule, Adriana Bouissie, Nadine De Boer, Elisa Drique, Chloe Lauzu, Vincent Levrero, and
Solenne Moreau
7 min
No dialogue
Deep in the forest, wide-eyed spider Temi dreams of catching the Moon. For that, she will do anything.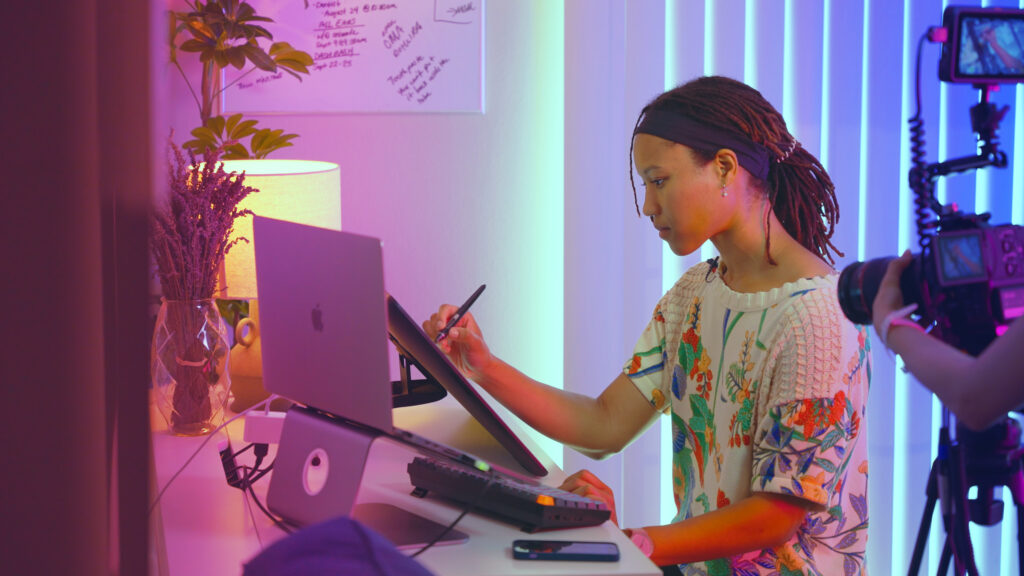 RACHEL
United States | Documentary
Toko Shiiki
3 min
In English
In this Michigan-made short, animator Rachel Reid exudes joy as she talks about being an animator, encouraging others to follow in her footsteps.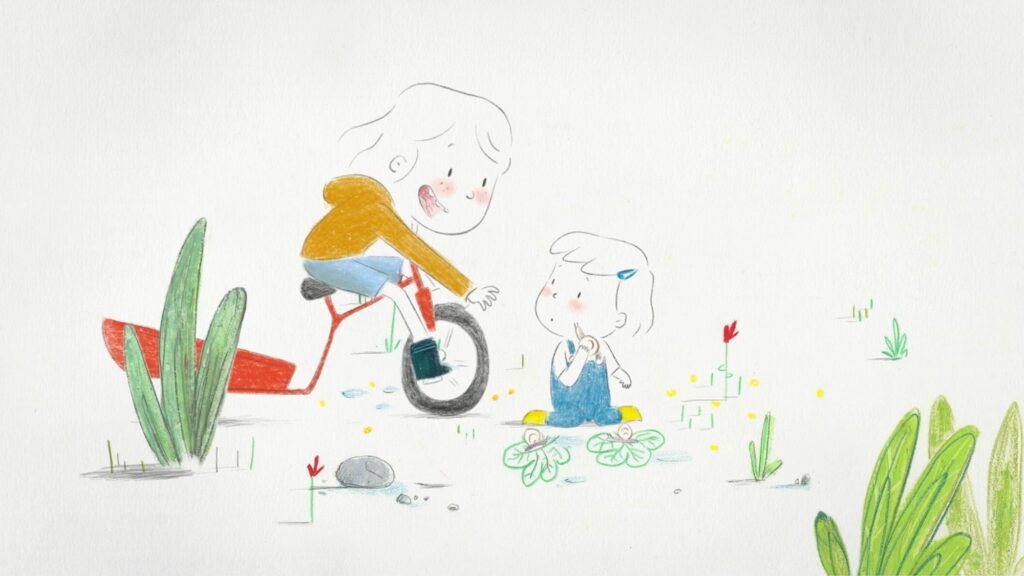 TO BE SISTERS / Entre deux sœurs
France | Animation
Anne-Gousset & Clément Céard
7 min
No dialogue
Two sisters circle each other's orbits, laughing, shouting, playing, and spinning each in their own unique way.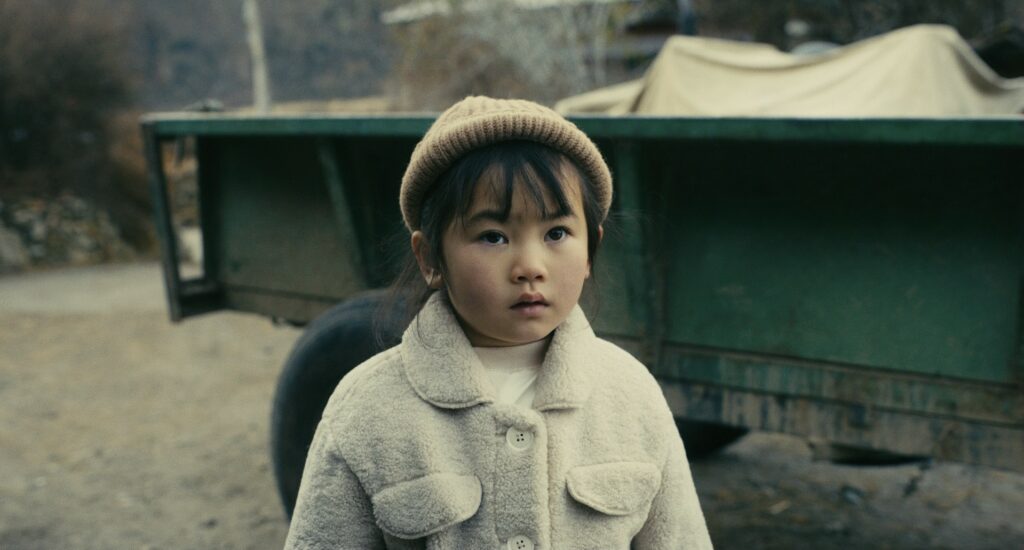 A WHISPER IN THE ISLAND OF THE HEART
United States | Live action
Xiaowen Wang
13 min
No dialogue
Love communicates across the Tibetan mountains, against a warm coat of fur, and through sound waves and vibrations, proving silence can speak volumes.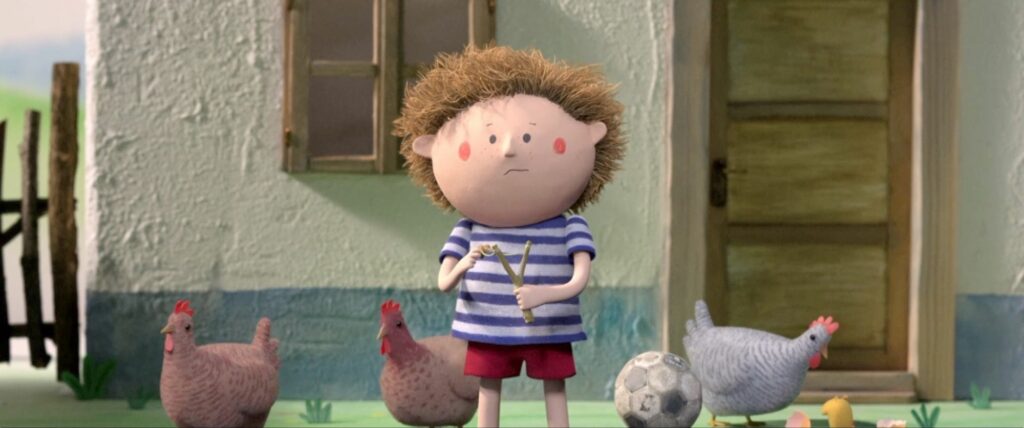 THE GOOSE
Czech Republic, France | Animation
Jan Mika
13 min
No dialogue
It's a football tale as old as time: boy vs. goose…?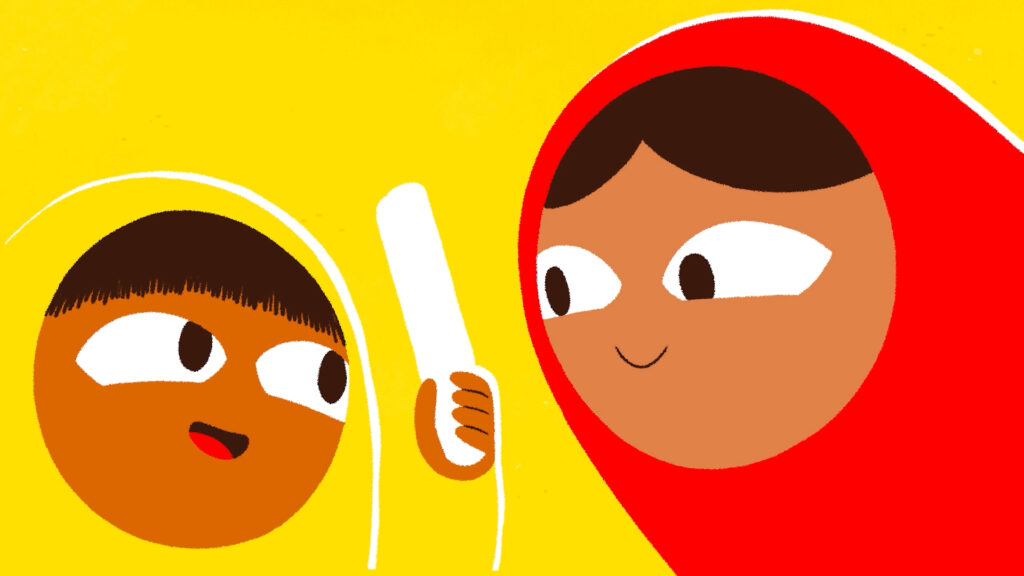 LUCE AND THE ROCK
Belgium, France, Netherlands | Animation
Britt Raes
13 min
In English
When a giant boulder lands in the middle of Luce's small geometric village, it's up to him to find a solution, even though he's scared of the dark.
Kid Flicks 2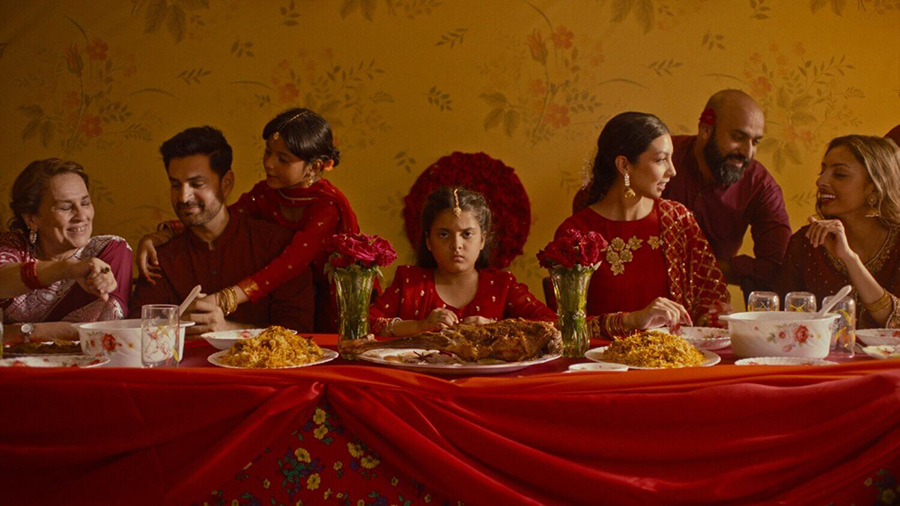 EID MUBARAK
United States | Live action
Mahnoor Euceph
15 min
In Urdu with English subtitles
It's a beautiful candy-colored world, but nothing could be further from this Pakistani girl's mind as she embarks on a crafty mission to save her beloved pet goat from being eaten on the Muslim holiday of Eid al-Ahza.
ARCHITECT A
Korea | Animation
Jonghoon Lee
25 min
In Korean with English subtitles
Architect A constructs every house to resemble a person's life, using their memories to build a thriving, living, and breathing structure beyond all imagination.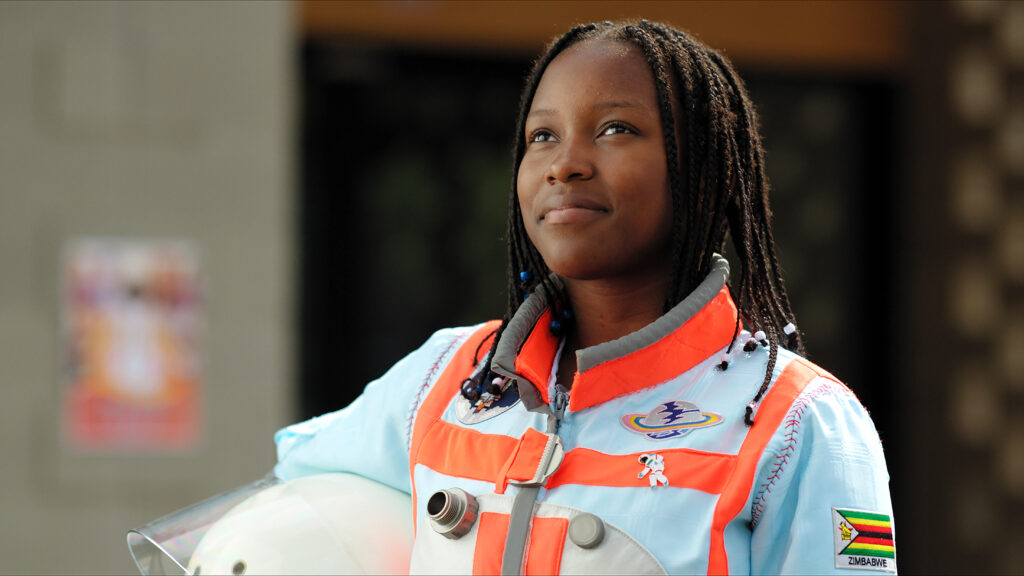 GUGU NAGOGO
Australia | Live action
Taku Mbduzi
20 min
In English and Shona with English subtitles
When a lunar eclipse stops her late-night letter exchanges, 12-year-old astronomer Gugu must find a way to reconnect with her beloved Gogo (grandmother) who lives far away in Zimbabwe.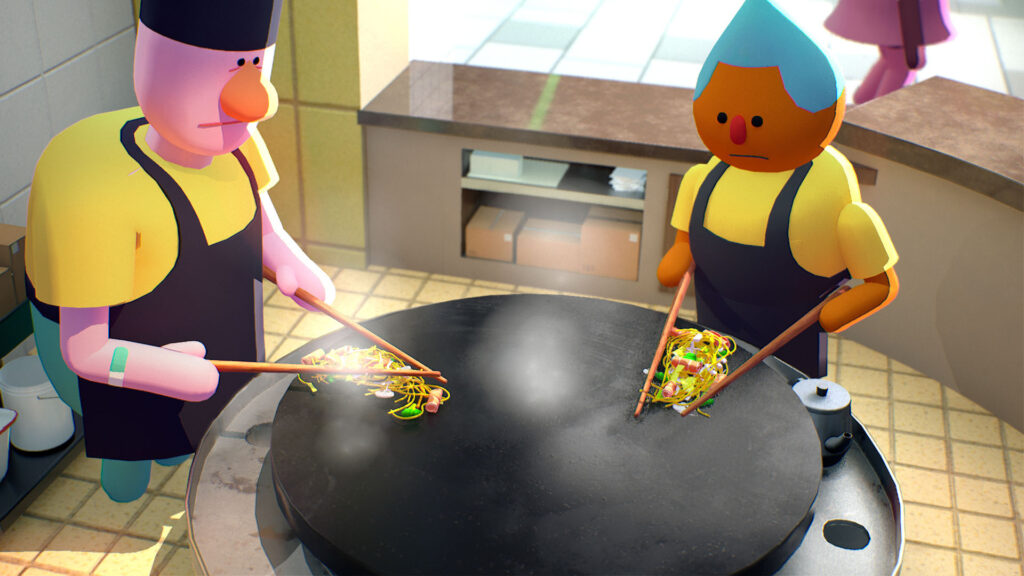 MALL STORIES: ATILA THE GRILLA
United States | Animation
Elizabeth Ito
7 min
In English
Any way you slice and dice this charming animated mockumentary, the girl-grill-boss and endearing staff of the food court eatery Atila the Grilla will win your hearts – and stomachs.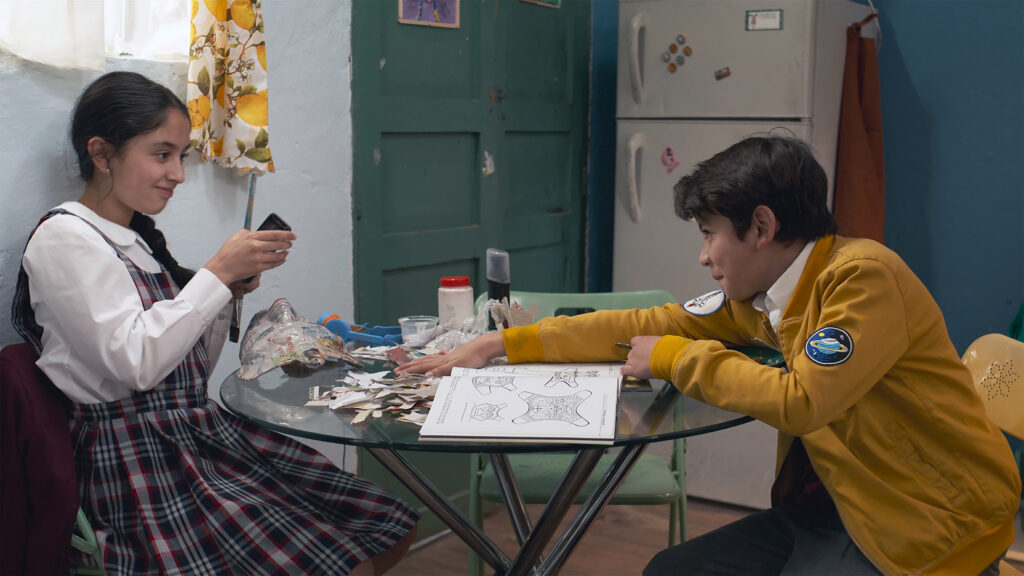 THE DANCE / El baile
Colombia | Live action
Pedro Pablo Vega Reyes
15 min
In Spanish with English subtitles
Andrés has a big, big toe problem: his right shoe has a huge hole in it. Normally, that wouldn't be an issue, but the school dance is tomorrow and he's got his crush Mariana to impress!